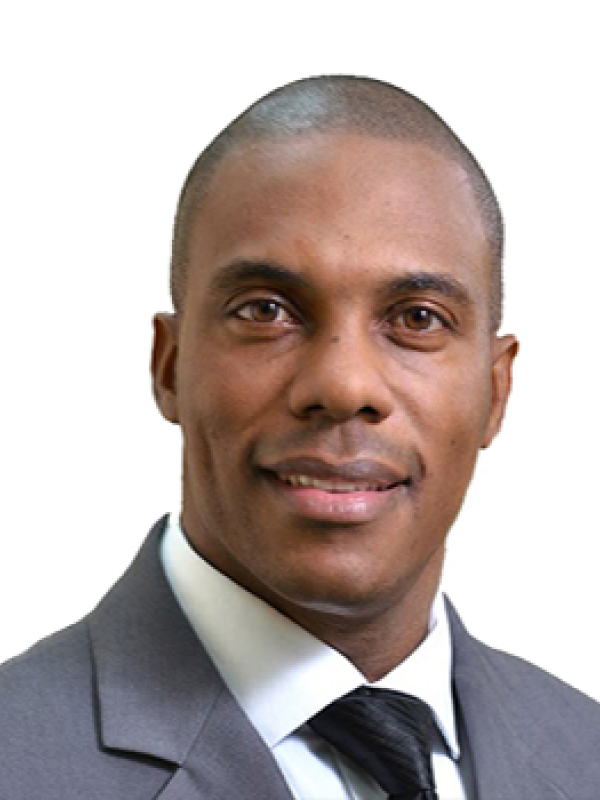 Jermaine Deans
Managing Director
Experienced team leader, deal maker and strategist, Jermaine Deans, was appointed Managing Director of JN Cayman in December 2019. In this role, he will develop business strategies and plans, and oversee all operations and business activities to ensure high performance and the success of JN Cayman.
He joined The Jamaica National Group in 2016 as a Deputy General Manager of JN Fund Managers Limited, with responsibility for Corporate Finance Advisory, Capital Markets and Institutional Sales & Trading.
Mr Deans has over 17 years of experience in Global Financial Markets, Capital Markets, Credit, Commercial Banking, Treasury Management, FX Trading, Bond Trading, Company Financial Analysis and Corporate Strategy Re-engineering, Balance Sheet Restructuring, Monetary and Fiscal Policies, Economics and Central Government Management, Supervision of Financial Institutions, Market Risk Assessment. He has also structured balance sheet solutions for various entities via Financial Advisory, Business Process Re-Tooling, Debt, Equity, Acquisitions and IPOs, and created portfolio solutions for individual clients and proprietary managed assets to achieve stated objectives.
He is a director of Peak Bottling Company Limited, Spike Industries Limited and Stationery and Office Supplies Limited and past member of the Bankers Sub-Committee of the Jamaica Bankers Association. Mr. Deans lectures in Portfolio Management and Financial Markets, and was previously Head of Capital Markets at Sagicor Investments Jamaica Limited.
He holds a BSc. in Business Administration, Finance Major and an MBA, Finance Major, with concentration in Investment Management, from Villanova School of Business, Villanova University, Pennsylvania, USA.